I am the TRICKSTER from 地獄。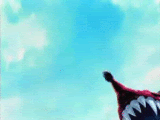 ★☆★☆★

★☆★☆★
Most
of what I
write
is based on homosexuality, so if you
don't like, don't read
. If you
like/love/can't live without it, continue on
. Not that hard, y'know. I'll write a hetero ff once every blue moon. Just don't hold your breath.
★☆★☆★

Yo. I'm a fanatic of anime/manga/video games/dramas. So I'll read any fanfiction that piques my interests. Of course, hetero/straight canon pairings
BORE
me. Unless someone manages to write a wickedly good one ( which happens to be
rare
), then that particular fanfiction will be an exception.
I doodle/sketch, listening to JROCK, read fanfiction & novels.
★☆★☆★

as of [ 03.26.08 ]
iAm:
content
iFollow:
Eyeshield 21, Kamen Rider Kiva, Cluster Edge, Initial D First Stage
iRead:
Eyeshield 21 fanfiction--preferably yaoi/shounen-ai
iStalk:
Hiruma Yoichi, Kakei, Kiba, Darcia, Satoh Takeru, Nakamura Yuichi, Shun, Koji Seto, Agate
iListen:
D'espairsRay - LOST SCENE
iWant:
to buy MoonFlower single of The Underneath
iShould:
be looking for scholarships, homeworking
iNeed:
$$$$$$$ & memories
iLeave:
July '08
iReturn:
February '09
iWrite: Speak
iWork: Speak & other fanfictions of other fandoms
★☆★☆★
Current Reading Play/Book:
Silas Marner
by
George Eliot
★☆★☆★